We are so glad you found our office. Our mission is to help you make the very best legal decisions, whether you need estate planning, including perhaps a living trust, or representation in a Sacramento area probate court. Your peace of mind will depend on the skill and experience of your lawyer.
Although we draft the highest quality trust and estate documents, great legal writing is only part of what we do. We become our clients' trusted family lawyer, not just when they sign their estate plans, but also over the months and years that follow. Changes in the law and in a person's family and finances must be considered if an estate plan, including a living trust, is to succeed.
Please call us at 916.273.9040 if you want to ensure that your investment in estate planning, including a living trust, or in probate court representation is well spent. We would love to help you determine if we are the right trust and estate lawyer for your needs.
We are confident you will see why so many people in Sacramento, Folsom, and Roseville have worked with us to establish or update a living trust, administer an estate, plan for someone with special needs, provide probate court representation, file a conservatorship, or qualify an elder for long-term Medi-Cal care. Whatever your probate and estate planning needs, we will help you achieve peace of mind.
Warmly,



Brian D. Wyatt
Sacramento Living Trusts, Probate and Estate Planning Lawyer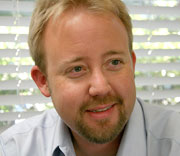 Like us on:


Network with us on:


Watch us on: