Why Brian?
About Brian Wyatt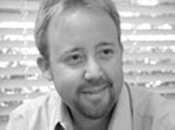 Brian Wyatt has been practicing law in California for more than 15 years. His practice focuses on trust and estate planning, probate, and special needs planning. He is a member of WealthCounsel, an association of some of America's very best estate planning attorneys.
Brian received his law degree from the University of California, Berkeley (Boalt Hall School of Law) and a B.A. in Economics, summa cum laude, from UCLA, where he was elected to Phi Beta Kappa. Following law school, Brian clerked for The Honorable Joseph T. Sneed, III, of the United States Court of Appeals for the Ninth Circuit. He then worked as a senior associate attorney with one of the nation's ten best law firms, Covington & Burling LLP. Despite his big-firm background, Brian believes that there's no more rewarding legal practice than helping individuals and families make the right legal choices, safeguard their assets, and leave a legacy for their loved ones.
Brian belongs to the National Academy of Elder Law Attorneys; the Academy of Special Needs Planners; the State Bar of California, Trusts and Estates Section; the Sacramento County Bar Association, Probate and Estate Planning Section; and the Sacramento Estate Planning Council. Brian attends Fremont Presbyterian Church of Sacramento, where he has served on the board. He is a trustee and a director for UCP of Sacramento and Northern California.
He is a frequent public speaker on a variety of topics, including estate planning, Medi-Cal planning, special needs planning, and charitable planning.
Brian, his wife, and their three children live in Sacramento.
About Our Office
Our mission is to help our clients achieve meaningful peace of mind by making the best legal decisions.
That's true regardless of the project - whether we're planning a family's estate, designing a living trust, helping an individual with special needs, assisting a trial lawyer or an injury client after settlement, probating a will, reducing someone's estate tax burden, representing a trustee, filing a conservatorship, or qualifying a senior for Medi-Cal.
There are certainly a lot of attorneys in California, but our clients consider us unique. We are their trusted "family lawyer." We are a reliable professional colleague. We are their friend.
When you become our client, we will do more for you than just prepare excellent legal documents. We will provide you with confidence, knowing that you are actually doing the right things for those you care about and for yourself. You will have a place to turn for answers.
That requires us to work differently from other lawyers. We will emphasize a relationship with you, not a series of transactions. Our goal is for you to actually enjoy having us on your team.
Combining friendship with great legal work may seem old-fashioned to some, but to us it's the only way that we can ensure your peace of mind. It's the only way we can add true value to the world around us. And it's really a great joy.