Special Needs Trusts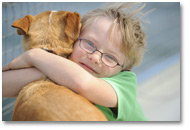 More than half of our clients have a family member with special needs.
Why Special Needs Trusts Are So Important
When a person with a disability depends on government assistance in the form of Supplemental Security Income (SSI) or Medi-Cal, their benefits will be in jeopardy if they receive an inheritance other than in a qualified special needs trust. A special needs trust can also be necessary to safeguard a litigation recovery or a settlement when the plaintiff has a disability. The right special needs trust ensures that the funds will be used wisely and be protected.
Our Office Focuses on Special Needs Planning
Although many lawyers claim "special needs trusts" as part of their practice, many do not have a thorough understanding of the complexities involved. It's important to work with someone who is dedicated to the subject. Your attorney will need to have experience preparing a special needs trust that stands apart from your living trust.
There is tremendous peace of mind in knowing that your estate planning has been done correctly and is up-to-date. It is always good to have a lawyer who keeps in touch with you and who has experience drafting the highest quality plans. This is especially critical if you have a child or family member with a disability. A special needs trust can provide continued access to vital benefits, ensure that the family member has resources that go beyond what the government can provide, and protect the funds you leave from all kinds of external threats, including lawsuits, divorces, creditors, bankruptcies, and unscrupulous parties. A well-drafted special needs trust can provide the structure necessary for a person to thrive despite their special needs.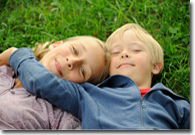 Contact Us for Peace of Mind
Whether you are someone who has a family member with a special need or you are an attorney who has just settled a case or won a judgment for someone with a disability, please give us a call at 916.273.9040 or click here. We would love to help you decide if we are a good fit for your needs.
Finally, please be advised that there's a lot of misinformation in the public regarding how to protect our loved ones with disabilities. We've prepared a video that we think is very important for parents to review before they start their planning. To watch "Five Things Parents of a Child with Special Needs Must Know about Estate Planning," please click here.