Elder Law / Medi-Cal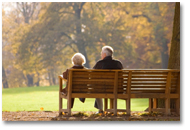 Effective long-term care planning means enhancing the quality of life for an elder without sacrificing one's own family, finances, and health.
But the cost of long-term care is staggering. Many families will be unable to cover it. In fact, it takes less than a year for two out of three families to lose their savings providing nursing home care. It doesn't have to be this way.
Is your family struggling to provide long-term care for a loved one? Or do you think your family might find itself in that situation in the near future?
For many middle-class families, the best option is to rely on Medi-Cal, which is a needs-based program that provides long-term custodial care. You might be surprised to learn that a person can qualify for Medi-Cal even with retirement accounts, one home and one car. In addition, when one spouse is benefiting from Medi-Cal, there are a number of ways to protect the assets of the other spouse. Planning can even make it possible for a Medi-Cal recipient to leave an estate to the next generation - should that be the elder's objective.
But to both qualify for Medi-Cal and to protect assets it's critical to follow the rules. You may have heard that those rules are set to change. If so, you've heard correctly. It will soon become more difficult to qualify for Medi-Cal, but it will not be impossible. Californians will simply need to plan the way people already do it in the other 49 states. In general, this just means starting the planning farther in advance and relying on advanced planning strategies.
Whether you are currently paying the cost of nursing home care or you want to make sure you have the right plan in place if you or your spouse does become incapacitated, please give us a call at 916.273.9040 or click here to request a consultation. Don't wait until you have exhausted your estate!