Settlement Planning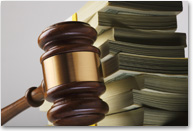 We help consumer/personal injury attorneys and their clients plan for life after a judgment or settlement. This helps the client maximize the benefit of their case.
Trial attorneys who represent clients with disabilities and minors arguably have a duty to ensure that this planning is completed. That's because, without settlement planning, the client can lose important asset-sensitive benefits, such as Medi-Cal, In-Home Support Services, and Supplemental Security Income (SSI).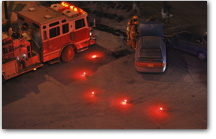 Plus, unless settlement planning is accomplished, the personal injury client might either miss out on the tax-advantaged security that a structured settlement annuity can provide or fail to invest wisely any cash that's reserved to address unanticipated changes in the client's life (e.g., for home modifications or medical bills). Sometimes, but not always, the best thing for the client can be a mix of structure and traditional investments.
If you are a plaintiff's attorney in California, we would love to be on your team of settlement experts. We can help you avoid mistakes, make wise choices, and set up your client for the best possible life.
Among the things we can do for you are:
Help you determine whether a special needs trust is necessary or useful in your case.
Establish a special needs trust in the most efficient way, including by court petition when necessary.
Work well with any structured settlement broker handling the case.
Make sure that you are considering Medicare's interests appropriately.
Create a tax-advantaged Qualified Settlement Fund to remove the defense from your case as early as possible, resolve Medicare's interests, and help you resolve a variety of other issues (including among multiple plaintiffs).
Prevent your client from being in "constructive receipt" of settlement moneys.
Assist you with needs-based government benefits issues.
Translate your litigation life-care plan into something that works for your client after the case is closed.
Establish conservatorships and accomplish any other estate planning that might benefit your client.
If you are a consumer/personal injury attorney whose client has a disability or is a minor, it is always best to involve us as early as possible in the settlement process. We can help your client define and achieve their objectives.
For more information, please call Brian Wyatt at 916.273.9040 or click here. We would love to help you decide if we are a good fit for your settlement planning needs.