Charitable Planning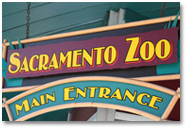 There are many reasons why clients make charitable remainder trusts and other planned giving a part of their estate plans.
First, there's the obvious benefit to their favorite charities. Most charities would simply stop carrying out their important missions if donors didn't make an effort to support them with their planned giving.
Second, there can be a personally significant (even spiritual) aspect to our planned giving. At a minimum, when we take the time to include charitable giving in our estate plans, we find ourselves living out the significance our values. Nothing proves what we believe more than whether we are willing to spend money on it. That's also why planned giving can be such a powerful example to those we love and even our community.
Third, planned giving can be a great discipline. Our generosity helps us demonstrate to ourselves that we are about "more" than "just money."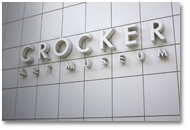 But there's another reason why our clients often use charitable remainder trusts and other planned giving instruments. Doing so can provide a direct monetary benefit to them or their loved ones. In other words, if you would like to develop an additional source of tax-advantaged income, if you are worried that selling an appreciated asset will waste the asset on capital gains, or if you want to use charitable planning to ensure that your estate tax burden is eliminated (or at least substantially reduced), you might consider a charitable remainder trust. Even if you do not consider yourself a "high net worth" individual, the financial benefit of donating an appreciated asset in exchange for a tax-advantaged return of income during your life (or during the lives of your beneficiaries) is something you might explore.
Our office can help you (or a charity you love) with planned gifts that may include the following:
Specific gifts and bequests (in trusts and wills)
Charitable remainder trusts
Charitable lead trusts
Private foundations
If you're interested in possibly making a planned gift a part of your estate plan, please call us at 916.273.9040 or contact us here.