Like us on:


Follow us on:


Network with us on:


Watch us on:


IRA Inheritance Trusts
Do you have an IRA or a corporate retirement account, like a 401(k), 401(a), 403(a), 403(b), 457, etc.? We may be able to help you turn your account into a tremendous source of protected wealth for your children and grandchildren. If the combined value of your accounts (and those of your spouse) equals or exceeds $200,000, this planning is an opportunity for your family that you really should consider.
Thanks to recent rulings by the IRS that approve this strategy, you can now leave your retirement accounts to a specially designed trust, which we call an IRA Inheritance Trust™.
But why would you want to do this? By using one of our IRA Inheritance Trusts™:
You may extend (or "stretch") your retirement plan's tax deferral for a generation or more. This could mean the difference between leaving a "nice gift" to your children and leaving a legacy.
You may protect the account assets that your loved ones inherit from creditors, lawsuits and divorces. Why should someone who isn't related to you (or your heirs) be able to profit from your years of saving and investing?
We would be delighted to discuss the benefits of an IRA Inheritance Trust™ with you. Please call our office at 916.273.9040 or click here to request an appointment and find out more.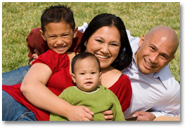 PLEASE NOTE:
Some financial advisors are not yet fully up-to-speed on the benefits of establishing an IRA Inheritance Trust™. We would be glad to speak with your advisor about whether an IRA Inheritance Trust™ makes sense for you. We can also provide your advisor with a number of published articles that discuss the benefits and operation of the IRA Inheritance Trust™. The advantages for your advisor may be tremendous, including having your account grow for much, much longer - partially tax deferred - under their management. This strategy can be a "win-win" for you, for your children and grandchildren, and for your financial advisor.